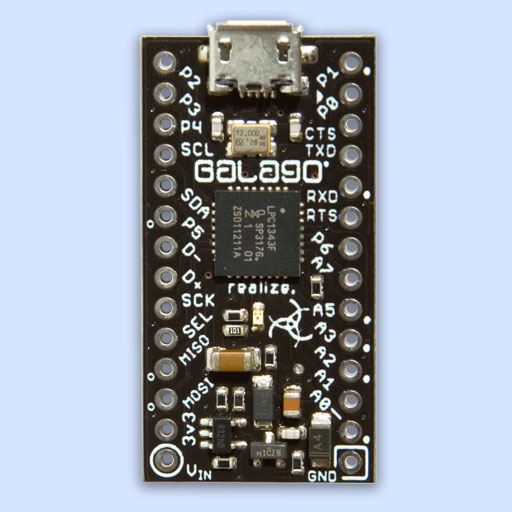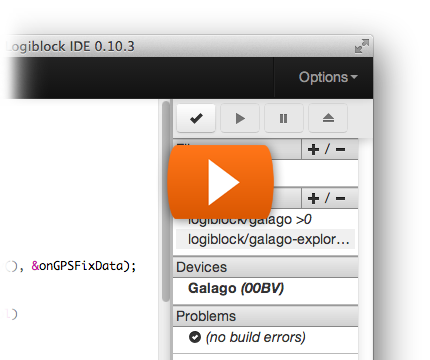 An open-source, cross-platform development tool for Galago that supports source-level debugging.
You can pause, inspect and modify your projects running on Galago to debug them.
It's also much easier to learn and use than other debug-capable development tools.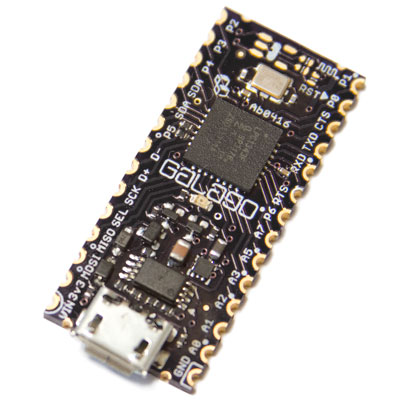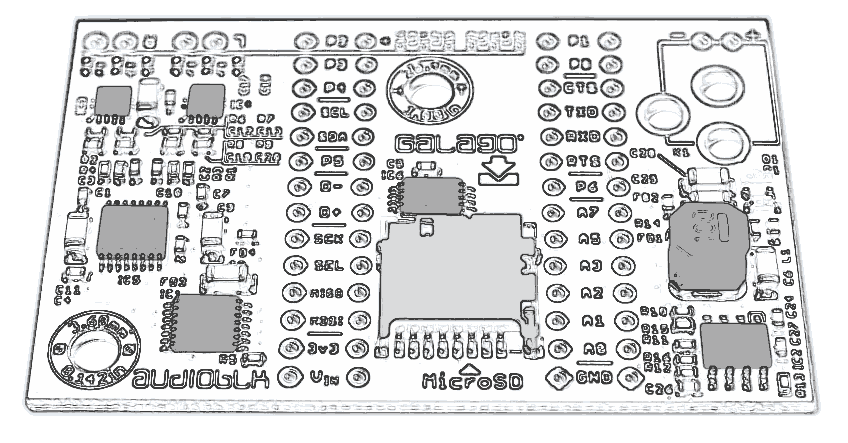 App Boards
Logiblock App Boards for Galago are pre-built accessories to accelerate project development.
Plug Galago in and and focus on what makes your project unique and special.
Browse App Boards »
---
Copyright © 2013 Outbreak, Inc.